Game Changers for Men
Our mission to help Educate, Empower and Encourage Women and Men to Be the Game Changer that they so desperately want to see in their lives. Many women and Men have yet to recognize the greatness that lies on the inside of them that needs to be released.
Pastor Eric Hylick
Eric is an Associate Pastor - Marriage and Empowerment at Freedom Perspective Ministries http://www.fpmlife.org Pastor Eric is a marriage/relationship strategist, author, speaker and co-owner of Marriage Can Win. He holds an MBA degree and he is an ordained minister thru International Seminary and founder of Covenant Kingdom Builders ministries. He has hosted numerous business and ministry conferences in addition to being a guest speaker at STEM and ministry conferences throughout the nation. He has a proven track record as an engineer and business executive in the Information Technology field. Eric has overcome the odds both personally and professionally. He was reared in a single parent home and has decided at the initial phase of his marriage that divorce was NOT an option. His marriage was going to succeed where his parents marriages had previously failed. Fueled with a desire for his marriage to win, He embarked upon a 20-plus year journey to ensure that his marriage would win.
pastor christopher baugh
Christopher Baugh was born and raised on the beautiful island of Jamaica where he is the 3rd (and only boy) of 4 children born to Wilard and Norma Baugh. God has used Christopher as an effective teacher of the gospel, to speak directly into the lives of many people, deliver some from sickness, and reconcile broken relationships. In addition to being a Pastor, Christopher is also president of a succesful design firm, which he and his wife co‐own. A devoted and loving husband and father, he currently resides in beautiful Orlando Florida with his lovely wife Renée. Together, they have four beautiful children; 3 sons, Elijah, Caleb and Seth, and one daughter, Eliana.
"There is no limit with God...." ‐Chris Baugh
Pastor stefen gage
Stefen Gage is one of the Campus Pastors of Lifetime Community Church.
Stefen was born and raised in Syracuse, NY to Addis Reid and Myron Gage. Stefen Gage was one of five brothers and a sister. Living in such a rough part of New York, Stefen committed to training at sports in search of a way to attend college. Aspiring in football, Stefen received a full scholarship to play football at Wagner College in Staten Island, NY. He graduated with a degree in Sociology with a focus in Criminal Justice. Shortly thereafter, Stefen became a graduate assistant at Wagner College where he began to help mold men into respectable college athletes so that they could positively impact the community around them. Stefen also committed to helping others in need. When the city of Staten Island suffered from Hurricane Sandy, Stefen dedicated his time to helping those who experienced the effects from the flood damage.
Getting an opportunity to expand his leadership skills at Florida Atlantic University, he willingly relocated to Florida, where he continued coaching football.
As months continued, Stefen begin to feel the call on his life to know more of who Jesus was. While attending COH ministries in Delray Beach, Fl, Stefen began to grow stronger in the Word of God. In 2013, Stefen accepted Christ as His Lord and Savior. With his passion for young people, he became involved in motivating the young men of COH and transitioned into becoming a teacher so that same motivation could be relevant in the school system.
Stefen's desire to encourage others has enabled him to pursue and complete his Masters Degree in Human Services Counseling with a focus on Life Coaching from Liberty University.
Stefen became a member of Lifetime Community Church in 2015 after he and his wife relocated to Orlando, FL. Being a teacher and a former coaching assistant, Stefen has a heart and passion to motivate others to succeed. He and his wife launched Amplify Youth Ministry at Lifetime Church where they met monthly with young people to discuss God's word and how it applied to their life. They also participated in community service projects for the elderly and those in need. Stefen also co-lead the men's small group with Pastor George and has ministered the Word on many occasions.
Stefen currently works as a civics teacher in Orange County, Florida. He and his wife, Nadirah Gage, have two precious daughters; Nahla and Nia.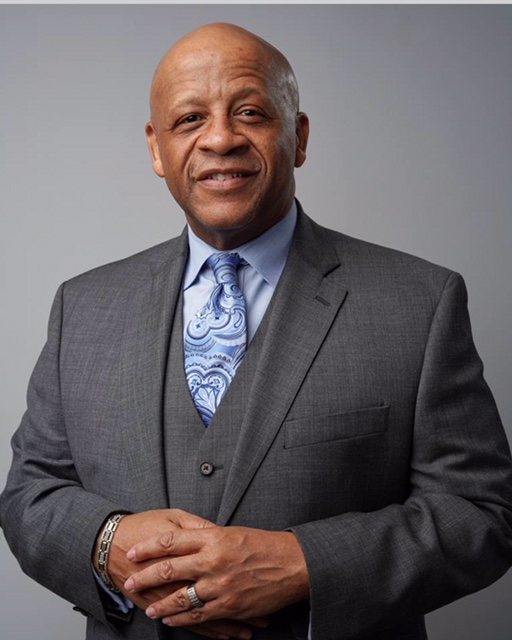 Pastor James Baker Jr.
James Baker, Jr., a Red Hook Brooklyn, New York native, is the spiritual leader and founder of Grace and Truth Leadership. Grace and Truth began in 2012 and focuses on five areas: Spiritual Leadership, Diversity & Inclusion, Youth Empowerment, Elderly Care and Financial Freedom all-inclusive to biblical principles.
Baker's message carries the themes grace and truth. Such themes remain the core of his communication to listeners. "Grace is an amazing encounter when life presents the negatives aimed to take people off balance," says Baker, "Truth guides and gives a standard that gently lures individuals back into the rhythm of life."
He is a prolifically well-sought after leadership coach, who helps many leaders with their call into purpose and the abundant life. Many leaders and audiences know James Baker Jr. as an agent of change for Christ. His approach is unique, and he aptly applies a difference in the lives of those he meets.
Baker consults with and coaches many corporate leaders and people from various walks of life. Sustained and vital conversations lead Baker to understand his assignment in people's lives. He helps them and others identify their Point Of Reference with God, also known as their P. O. R. Baker strategically guides people to further grasp the meaning of accountability, conviction, achievement, and goals, inward self, relationship vs. religion and self-care.
He is an avid writer, where daily inspirations are penned to offer counsel to a plethora of followers found on his social media platforms.
His most engaged writings include, Courage Doesn't Always Roar, Trust is an Honorable Virtue, Did You Know You're A Candidate for Burnout? Plus, many more. He advocates for reconciliation and redemption through his writings, counsel, and leadership.
As a dynamic prophetic voice in the community, Baker served as a mentor with Bronx Connect, a faith-based organization that spiritually serves the needs of youthful offenders, and a chaplain with The United Chaplains State of New York.
James is a former spiritual leader of a corporate Bible study for a Fortune 500 Company, where he served a diverse group of employees who attended weekly. He also formerly lectured at the Proverbial New York Theological Seminary as an Adjunct Professor.
He holds a Bachelor's degree in Labor Relations from National Labor College/Cornell University, a Master of Divinity, and Masters of Religious Education from New York Theological Seminary. James Baker Jr. is a loving husband and father.